Safety signs and employer's obligations
Safety signs are key to preventing accidents and injuries at work. Symbols used on safety signs ensure clarity and consistency, regardless of language, culture or settings.
The employer must ensure that safety signs are affixed in places where risks cannot be avoided or reduced accordingly by applying the basic rules of occupational safety and/or work organisation and the manner in which work procedures are performed.
The employer must ensure that the safety signs he uses meet the requirements of the relevant European standards.
Safety signs must be regularly cleaned, maintained, inspected, repaired and, if necessary, modified to ensure that essential and functional properties are maintained.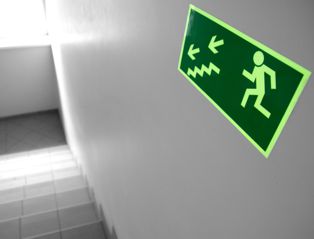 Preventa plus safety signs
We have over 20 years of experience in manufacturing safety signs. We manufacture signs on the most modern machines in our new manufacturing facility.
We make safety signs from materials that are resistant to shock, water and weather.
We produce the following types of safety signs: hazard warning signs, prohibition signs, mandatory signs, evacuation signs, first aid signs, fire protection signs, chemical signs, notifications signs and various combinations of signs.
With over 1000 types of standard safety signs that can be purchased in our web shop, we cover a wide range of industries: manufacturing, construction, shops, office work, IT sector, education, tourism, health services, hotels and catering, machinist, carpentry, electrical, graphic and other workshops of all kinds.